Birdeatsbaby
United Kingdom of Great Britain & Northern Ireland
Birdeatsbaby's name was literally dreamt up by bandleader
Mishkin Fitzgerald, back in her teens after a particularly long bout of insomnia. Often sleep deprived and on medication the flame haired singer would have strong hallucinations and nightmares, resulting in most of the material from the band's first record "Here She Comes-a-Tumblin'". Fitzgerald, having
had most of her musical training at church, was strongly influenced by hymns, classical music and later on, all things rock n roll.
Joined by Garry Mitchell (guitar, bass, double bass) when the two met studying music at University in Brighton, a thriving musical partnership was formed, with a mutual love for dark and progressive music. After a few line-up changes the band has now settled with Anna Mylee on drums and percussion, and Hana Maria on violin, cellos and harp.
Over the years the band's sound has changed drastically, starting out in the punk-cabaret scene, and now progressing into to a huge stadium rock sound with orchestral layers, bold guitars and intricate arrangements, comparable with other musical oddities such as Muse, Kate Bush, Evanescence and Marilyn Manson. If other bands try to fit in with musical trends
then Birdeatsbaby are sticking out like a bunch of sore thumbs.
The band has amassed a cult-like following across the world (aptly named "The Flock") and been able to successfully crowd-fund each of their releases through the help of their fans, namely their 2014 release "The Bullet Within" which raised £11,000 on Kickstarter. The band have also had support from some high name artists including Amanda Palmer & Neil
Gaiman, landed support slots with the Courtesans, ASP and toured extensively in UK, mainland Europe, America and Mexico.
Now back with their fifth studio album "The World Conspires", Birdeatsbaby have returned with a soundtrack for the soulful, haunting, riotous celebration of life in all it's heavenly highs and drowning lows. The album goes deep and hits home in all the most human ways possible, this is a bold, artistic, concept record. From the Egyptian-esque heavy-metal anthem of "Painkiller" to the rich, orchestral and fragile album opener "Hold Your Breath", a mantra for anyone who has gone through trauma and come out the other side.
Birdeatsbaby are the genuine article, a close-knit group of friends, intent on finishing the story together. Now let the music speak for itself.
Press
"Kate Bush on acid"

"[...] hints of everyone from ELO to Marilyn Manson... avian infanticide has rarely sounded so good [...]"

"[...] their gothic nightmares are as stylish as they are surreal [...]"

"[...] Birdeatsbaby are high-kicking their way through the ashes and dust with the best of ´em [...]"

"Tori Amos and Muse bewildering a church coffee morning"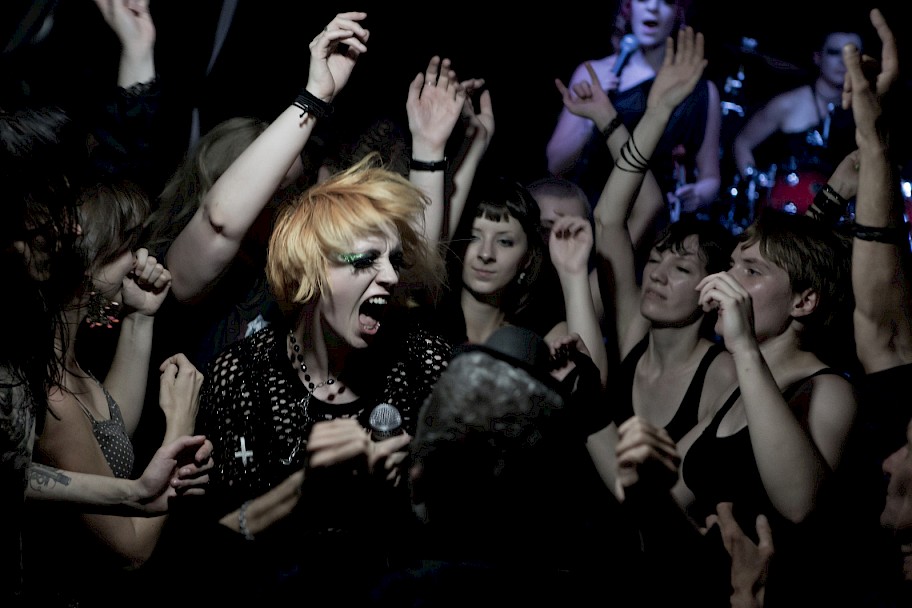 There are no upcoming dates scheduled for this band.