GAUPA (lynx in swedish) is a rock band from Sweden, Falun.
With surreal lyrics, an energetic singer, and a sound of progressive stoner rock with doom/folk/psychedelic
influences, they released their debut EP in June 2018. Even though their very recent "coming out" on the rock scene, they've gained a lot of attention and have already played at Scandinavia's biggest rock festival, Sweden Rock, and've been aired on radio shows in Poland, England, Sweden, USA and Australia. GAUPA recently signed a deal with the german record label Kozmik Artifactz that released their EP on vinyl in 2019. A new album is coming in aptil 2020. One of their singles will also be featured on an upcoming american movie production.
Press
"You can tell they're experienced musicians and the singer Emma Näslund is a force of nature. Ethereal and fairylike, her voice seem to find its strength from the deepest parts of nature. 8/10."

""GAUPA, a Swedish stoner band from Falun starts of with an immence energy right from the top. The opening song "Febersvan" takes us on a journey through suggestive landscapes and dark forests. The level of energy they display is astounding and they keep it up for the whole set. Even in the slow, almost psychadelic, parts of the show, they never seem to loose any focus or intensity.""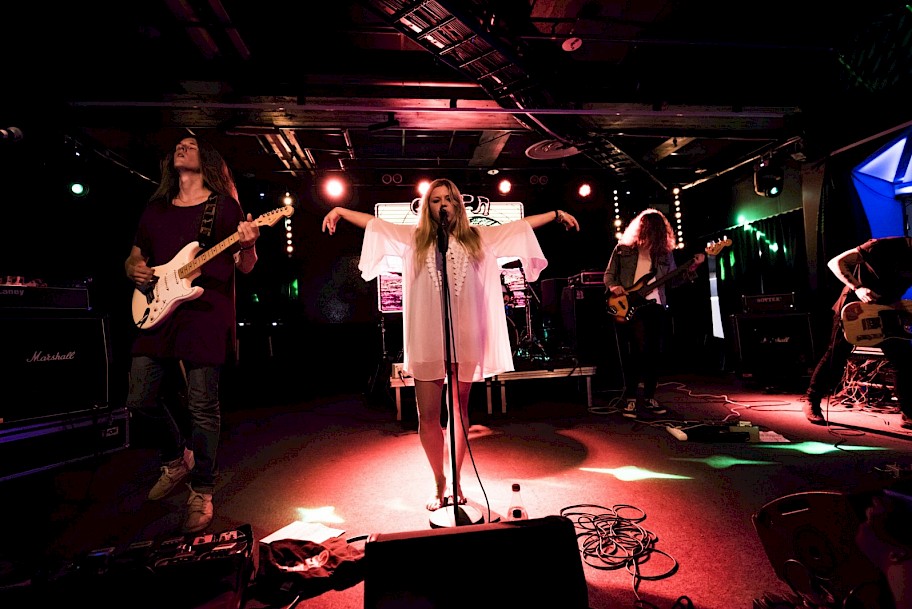 There are no upcoming dates scheduled for this band.