GAUPA aus Falun gibt es erst seit 2018 und doch haben sie mit ihrer ersten EP in ihrem Heimatland schon für einiges an Aufsehen gesorgt und im Zuge dessen bei Kozmic Artefactz
unterschrieben, die die Band für kommende Veröffentlichungen unter ihre Fittiche nimmt.
Mit ihrem Mix aus progressiven Stoner/Psych und Doom-Einflüssen haben sie es bereits geschafft auf den großen schwedischen Rockfestivals zu spielen, Airplay in Radioshows u.a. in England, Deutschland und Australien zu bekommen und mit einem Song auf dem Soundtrack eines im kommenden Jahr erscheinenden amerikanischen Films zu erscheinen.
Presse
"You can tell they're experienced musicians and the singer Emma Näslund is a force of nature. Ethereal and fairylike, her voice seem to find its strength from the deepest parts of nature. 8/10."

""GAUPA, a Swedish stoner band from Falun starts of with an immence energy right from the top. The opening song "Febersvan" takes us on a journey through suggestive landscapes and dark forests. The level of energy they display is astounding and they keep it up for the whole set. Even in the slow, almost psychadelic, parts of the show, they never seem to loose any focus or intensity.""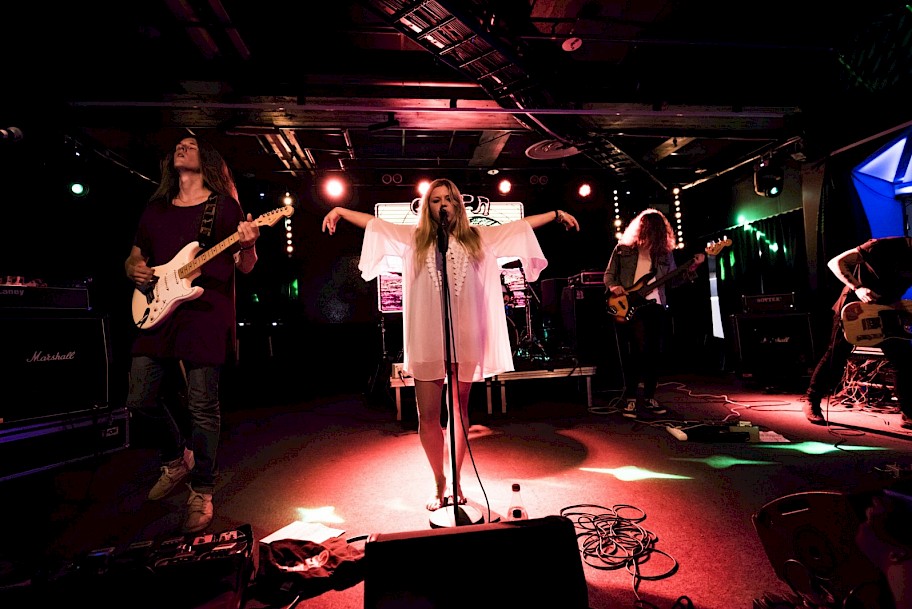 Es sind keine kommenden Events für diese Band bekannt.