Atomic Vulture
Gent, Belgium
Atomic Vulture is an instrumental three-piece stoner/space rock band from Belgium, formed by Pascal David (guitar), Kris Hoornaert (bass) and Jens Van Hollebeke (drums).

They sound old-school, dusty and they rock like the center of the sun. Heavy, swirling grooves, thunderous driving beats and some seriously hot bass lines.
Their tracks have a divine atmosphere often swinging between fuzzed out grooves and a more ambient style, not forgetting to add some psych or even doom aesthetics from time to time.
In July 2012 they released their first EP, simply named 'Atomic Vulture'. It was embraced by the stoner audience and the band's fan base grew rapidly.
The next EP 'Planet Emerald' saw light in the beginning of 2013 and later that year the single 'Moon Base' announced a further exploration of space.
They released their debut album 'Into Orbit' in 2014 with Pink Tank Records.It was followed by 'Stone Of The Fifth Sun' in 2018 and 'Moving Through Silence' released on the belgium laben Polderrecords in 2021.
Atomic Vulture has toured Europe several times, sharing the stage with bands from all over the world (just a few of them: Fatso Jetson, Greenleaf, Cowboys & Aliens, Radar Men from the Moon, Spiders, Samsara Blues Experiment, The Spacelords, Monolith and many more).
Press
"Ich kann fast bildlich die riesigen Pedalboards auf dem Bühnenboden sehen, die fleißig verstärken, verzerren, reverben etc.pp. mit abschließendem Erdbeben muss gerechnet werden. Sexinessfaktor: es wackelt im Karton, einmal Orbit und zurück."

"Atomic Vulture deliver spaced-out Stoner Rock with thunderous drumming and huge riffs that gravitate towards another dimension. I could sit and listen to this all day long."

"Heavy, fuzzed-out, swirling grooves, thunderous driving beats and temperamental drumming are the characteristics that grabs one's attention immediately on Atomic Vulture's tracks. Their tracks have a nice atmosphere often swinging between heavy grooves and a more ambient style not forgetting to add some psyched or even doom aesthetics from time to time."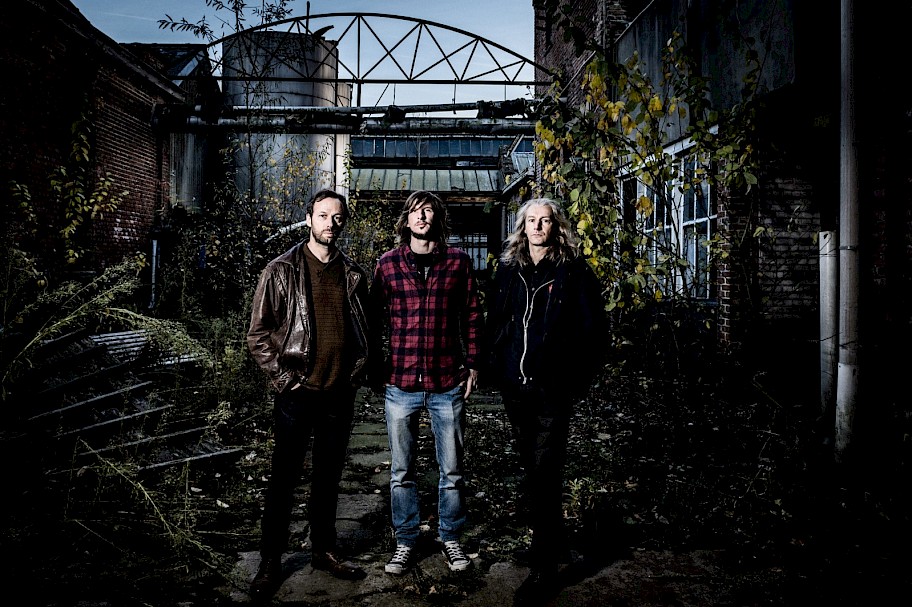 12. 07. 23
Klingende Kroegen / Brugge (

be

)