Sunny A.M.
Stockholm, Sweden
Sunny A.M. was formed to be a light in the dark. They played their first tour in September 2022, with appreciated performances at surf festival Gliding Barnacles in Figueira
da Foz and a sold out club show in Porto.
The debut EP 'All the Lights On' was released in January of 2023 via Holy Recordings. The sound across its four tracks ranges from neo-psychedelia, garage and pop to indie rock with tropical, surf and western influences. Vocalist Joana Brito directs a dreamy soundtrack with smooth vocal harmonies, along with melodic guitars, fuzzy sounds, groovy basslines and danceable beats.
Divided between Stockholm and Porto, the band is Joana Brito on vocals and guitar, Linn Johannesson on bass, Johanna Hansson on drums and Joakim Sandegård on guitar and synth.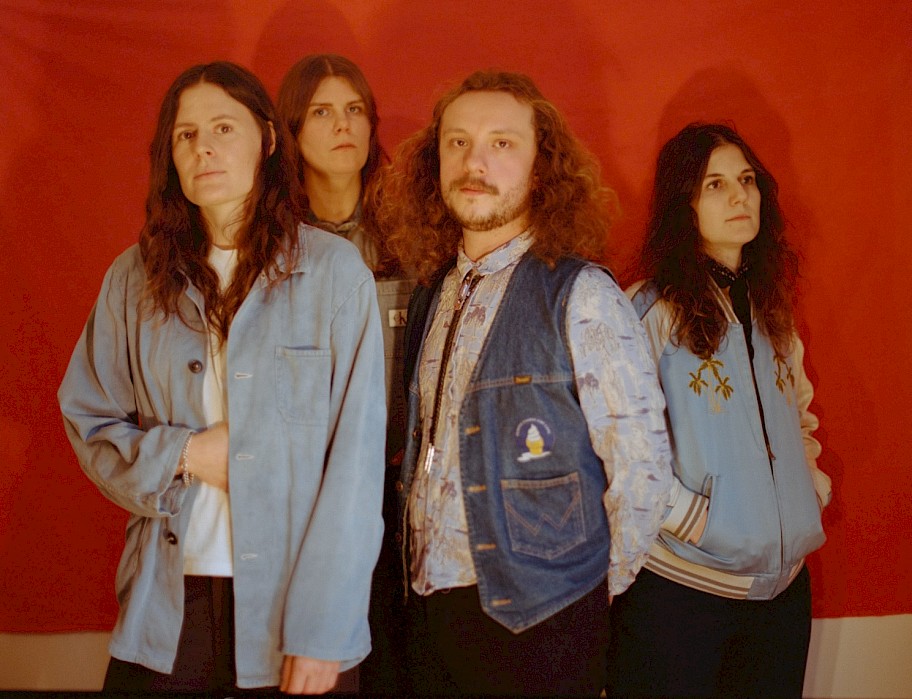 29. 09. 23
Bubblan / Göteborg (

se

)
01. 10. 23
Polyester Klub / Oldenburg (

de

)
02. 10. 23
Bandhaus / Erfurt (

de

) w/

Yawning Man, Hathors

get your tickets here

03. 10. 23
C-Keller / Weimar (

de

)
04. 10. 23
Noch Besser Leben / Leipzig (

de

)
05. 10. 23
KuBa / Jena (

de

)
06. 10. 23
Vinyl Reservat / Göttingen (

de

)
07. 10. 23
Hafen 2 / Offenbach (

de

)
09. 10. 23
Live-Club / Bamberg (

de

)