CB3 [Charlottas Burnin' Trio]
Malmö, Sweden
Psychedelic Rock/Space Rock/Shoegaze @ Majestic Mountain Records – request booking
As simple and minimalist an album title it is, 'Exploration' couldn't be any more to the point in order to capture what CB3 are doing on their latest full-length
and what they set out to do from the beginning.
Initially labeling themselves as "Jazz Rock", CB3 already started pushing the boundaries with their album From Nothing To Eternity by infusing their version of the genre with heaps of Doom and dark Psychedelic Rock.
Unlike its predecessor, AEONS doesn't push boundaries, it ignores them altogether. The album aims for the infinite space of musical possibilities and its heavy, crunchy tone paints the picture of a space shuttle taking off, overcoming Earth's limiting gravitational force with tremendous thrust.
Now, Exploration is the logical next (intermediate) step on this unique journey of Charlottas Burnin' Trio. The targeted force has given way to a more extensive one, weightless, yet even heavier than before. Above it all floats Charlotta's soothing voice, a first in the band's history. It adds yet another facet to their fascinating sound, letting it spread out in every possible direction. Expansion is Exploration.
-------------------------------------------------------------
In the past CB3 have played shows with well-known bands such as Kikagaku Moyo, Kaleidobolt, Monolord, Spaceslug and Hällas. After being forced to cancel all of their live shows - including a tour through Spain, France and Portugal - due to the pandemic, the band is now planning on touring Europe in fall 2023.
Press
"What Exploration makes even truer, though, is that it has become harder to predict where CB3 might go next. If one takes their progression album by album, [...] they'd be believable as three separate bands despite just one lineup change [...], and while one certainly wouldn't mind if they followed this path forward through blending open jams and structured craft with the consistent aura of live performance as they do here, perhaps toying with the balance of one to the other as they seem to in formative fashion between the likes of "Going to the Horizon" and "In a Rainbow with Friends," they give no indication that their whims won't take them someplace else entirely next time. As much as the resonance of "To Space and Away," "Daydreams" and "Through Space and Time" seems to ooze itself like so much nebular gas, CB3 are all the more exciting for wondering what might still follow. If this is them exploring — and clearly it is — then may they continue to explore."

"Mögen Hawkwind und Pink Floyd als Fixpunkte dienen, spielt das Trio mehr als Space und Progressive Rock. Das psychedelische Ambiente mag einen gewissen Retro-Touch mit sich bringen, aber stur rückwärtsgewandt agiert die Band nicht. Wie der zweieinhalb Jahre alte Vorgänger AEONS enthält auch EXPLORATION fünf Songs. Diese sind nun noch raumgreifender, drei gehen um die zehn Minuten. Doch wo schnöde Post-Rock-Bands mit den immergleichen Schemata arbeiten, verpackt Andersson ganze Sound-Welten. 8/10"

"The trio from Sweden are back, partnering with the excellent Majestic Mountain Records and have delivered a masterpiece with Exploration. Charlotta Andersson is an absolute wizard on guitar, and now that combined with her much more prevalent dreamy/spacey vocals, and Hawkwind meets My Bloody Valentine meets Spotlights with a dash of early Pumpkins and just enough stoner influence makes this an absolute, next level killer release. [...] There is something otherworldly that CB3 have created here. With Exploration, CB3 have brought to us a beautiful and dynamic soundscape that must be experienced by all. 10/10"

"The evidence is clear on Exploration for CB3 as they're perhaps releasing one of the most exciting and essential Space Rock/Cosmic Rock albums of the year. Simply Unmissable."

"[...] this music is colourful, textured and with deep, deep caverns of heaviness (or weightiness, more accurately) to get lost in. As well as the profound, hefty riffs, there is a healthy amount of hypnotic, motorik repetition. And so much major-chord melody to float on."

"This hugely complex album is still accessible and, despite the genre-mashing is going to satisfy most rock fans… give this a listen and prepare to be astounded and drawn into the world of CB3."

"They craft some slow, crushing tunes with massive walls of sound that are the sonic equivalent of floating through space and realizing that it was more than you could ever have imagined."

"Lie down, turn off the lights, get yourself into a chill headspace, and go on the first leg of this musical journey. You won't be disappointed."

"[...] an album rife with heavy psychedelic character amid jazz-hued influences and a broad sense of atmosphere. [...] Heavy psych heads with a hankering for jammy fare will delight no doubt at what CB3 bring forth in From Nothing to Eternity's flowing course [...]."

"An exploratory journey through repetitive riffs, majestic flights of guitar fancy, jazz freakout rhythm section and a strong sense of smoky dub to give it all a heady atmosphere, this is as psychedelic as it gets. The calm, meditative moments are met by oceans of rage as the music fills every corner of your mind. One moment you will be casually drifting along to some appreciative drumming, the next you are thrust into the outer rims of a storm, battered by the collision of instruments. It's a inner thrill ride, head music for the brave, a frightening pill for the uninitiated. It's been a strong year for deep psych and this release can stand alongside bands such as Earthling Society and The Cosmic Dead as one of the highlights."

"'From Nothing To Eternity' is a real gem of an album...an album that once again shows that Sweden is the place to be with regard to top notch psych jamming. [...] it is an album that needs to be heard and, indeed, any traveler along the psychedelic highway NEEDS this in their life. As previously alluded to, how this band are not lauded is beyond me but hopefully this release will change that and CB3 become permanent fixtures on psych's top table."

"This instrumental album is crammed full of virtuoso examples of musicianship may not be "easy listening," but I promise you that it not only grows on you, it also has some of the finest examples of painting pictures with sound you are likely to hear this year."

"[...] this is colossal, heavy and dense, a brooding behemoth flavoured in a primordial tapestry ghosted upon a snaking Eastern sent mistral, its desert dry atmospherics poised, majestic and sky fired upon a deeply alluring cinematic skin weaving out at deeply intoxicating brew of stoned out mind altering stratospheric mantras."

"[...] and what has been heard is a terrific debut from a band that, apparently, has been going since 2013. As such their debut has been a long time coming, but by the same token those four years have been far from wasted. I hope that they've got more of this in the vault because listening to this album, although mostly improvised, provides me with a cogent and coherent sonic experience that really makes me want to hear more."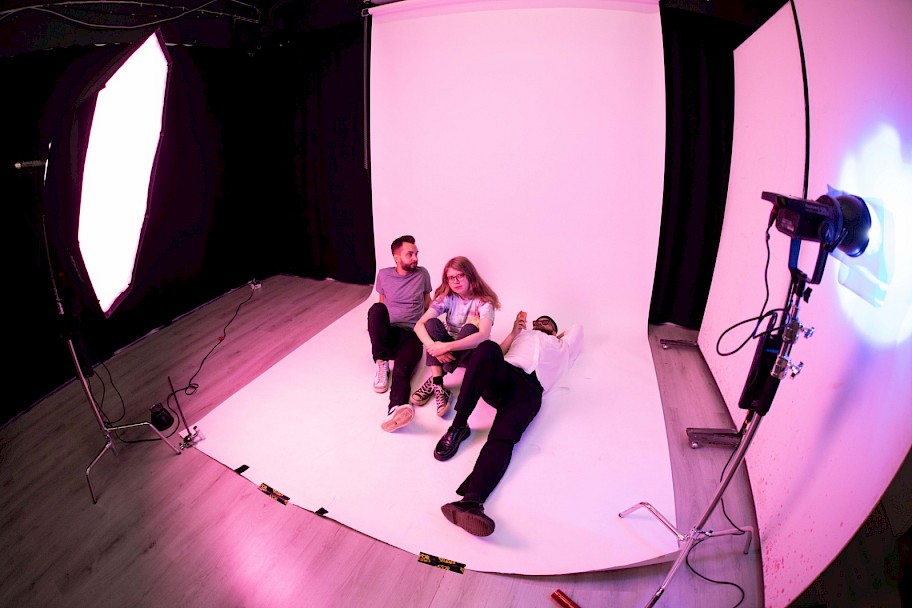 22. 09. 23
Studentenclub / Eberswalde (

de

)
23. 09. 23
Gängeviertel / Hamburg (

de

) w/

Hound