Zwischen Lagerfeuer und Hochofen haben Volvopenta ihre Instrumente aufgeschlagen. Alle wollen, keiner darf – die Demokratie der Töne kennt keine Gewinner. Harmonie
und Dissonanz sind Saiten der gleichen Gitarre. Knisternde Stille erwartet den elektrischen Sturm. Opulente Monotonie dreht den Gain Regler hoch. Ab durch die Mitte, hinein ins Schwarze. Mehr ist weniger und für den Moment alles.
Press
"'Yoshiwara', ein abartig gutes Debüt! Ein unaufhaltsamer Groove manifestiert sich im Opener 'Beton', eine versierte psychedelische Expansion zwischen FÖLLAKZOID, HOLYDRUG COUPLE, LOOP und HORSEBACK zu trance-induzierenden 'The Invisible Mountain'-Zeiten. Neo-Krautrock, der die Zeit still stehen lässt, Stoner, der das Tempo verschleppt und Psychedelik, die die Sinne täuscht. Im Vorhinein, rede ich mir ein. Denn der ungeschickte Rezensent hält die Schrift auf der LP ("ATTENTION | INSIDE OUT CUT…") zunächst für die Tracklist und wurde dafür mit einer Endlosschleife aus dem seltsamsten Glockenklang-Generve bestraft. Massiv verärgert setzte aber gleich nach dem Nervenzusammenbruch mit korrektem Aufsetzen der Nadel formvollendete Glückseligkeit ein, die von einem Quartett heraufbeschworen worden ist, das in einem langwierigen Schaffensprozess Musik erschaffen hat, die Hingabe und Dringlichkeit verrät."

"Volvopenta aus Mülheim an der Ruhr haben mit "Yoshiwara" ein unwahrscheinlich vielschichtiges und abwechslungsreiches Stück Musik geschaffen. In klassischer Rockbandbesetzung und mit lediglich nur dezent eingesetzten Effekten, schaffen sie einen Klangteppich, der einen durchaus zu fesseln weiß, wenn man ihn denn lässt"

"'Yoshiwara' is a tremendous album. I'll admit that it took some time to grow on me, but grow on me it did. The playing is immaculate - the band state that they 'love to play live' and this album speaks of many hours honing their craft. What I love so much it is that they do not restrict themselves to a particular style, they just play what they wanna play and the result is an album of style and distinction that will appeal to a real cross-section of music lovers."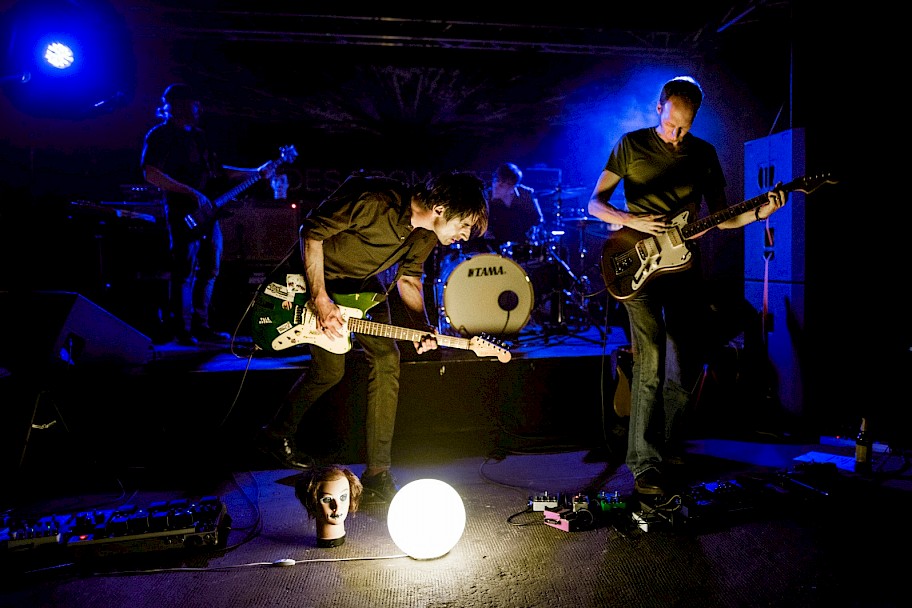 There are no upcoming dates scheduled for this band.